Memory Express Christmas Deals
Back by popular request, we've got some great deals on Laptops, Printers, TVs and Bluray players ideal for Christmas presents:
Offer 1: Toshiba 10" NB250 Netbook with Windows 7
Toshiba NB250 Notebook - Essential netbook computing. Offering up to 8.5 hours battery life, the ultra lightweight NB250 has a stylish gloss black textured design and features a 25.7cm (10.1 inch TruBrite display. Processing is provided by the latest Intel Atom processors and the NB250 has a near full-size keyboard for ease of use.
Intel Atom (N455) 1.66GHz
1GB RAM
250GB Hard Disk
10.1 inch Screen
LAN / WLAN
Microsoft Windows 7 Starter
£0.00 View Product
Why not add a printer for just £35?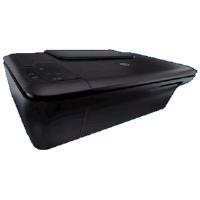 HP Deskjet 1050-J410a All-in-One Inkjet Printer (Print/Copy/Scan)

£0.00 View Product
Offer 2: Toshiba C660 Dual Core Laptop
Quality and value. The Satellite C660 is a great-value, great-quality everyday laptop and features a 39.6cm (15.6 inch) TruBrite display and textured matte black finish. Added multimedia functionality includes a media card reader for quick and convenient transfers from your digital camera and other devices.
15.6 inch Screen
2GB RAM
320 GB Hard Disk
Intel Core i3 320 CPU
DVD Burner
Windows 7 Home Premium
HDMI Port to connect to TV
Wireless network

£0.00 View Product
Offer 3: HP 17" Dual Core Laptop
PC performance that goes everywhere. For desk-based performance in a stylish, sleek mobile design, look no further than the HP G72 Notebook. Powerful processors, great features, and HP quality combine to give you everything you need for everyday computing and at a great price.
Huge 17.3 inch Screen
2GB RAM
250 GB Hard Disk
Pentium Dual Core C6000 CPU
DVD Burner
Windows 7 Home Premium 64 bit
Built in webcam and card reader
Wireless network

£0.00 View Product
Offer 4: Toshiba 32in HD Ready Television with Freeview
HD Ready: Supports 720p resolution content, the standard of most HD broadcast. An HD Ready TV will be able to display an HD feed from any HD source
Active Vision: Active Vision LCD is Toshiba's high performance picture processing system. Active Vision LCD has been designed to produce high quality, high definition images by enhancing core elements of a television picture including detail, colour, movement a
Freeview: Built-in Freeview is the easiest way to enjoy digital for free. There are to up to 50 digital TV channels and 24 radio stations. No subscription, no contract, no fuss
2 x HDMI: Multiple HDMI connectivity makes it easy to connect to Blu-ray players, HD games consoles and other devices simultaneously without having to manually switch cables
£0.00 View Product
Offer 5: Samsung 55in Full HD Television
Huge 55inch Full HD (1920 x 1080) screen
Amazing colour with Samsung HyperReal engine
4 x HDMI Ports to connect to the latest Sky HD boxes, BluRay players, Consoles and Computers
And it's not limited to movies and programs; Internet@TV communicates with your PC and phone to let you access the web and mobile phone content on the big screen.
£0.00 View Product
Why not add a Sony BluRay player for just £119?
All-new Blu-ray Disc player lets you enjoy online content, access your PC and connect wirelessly to the internet
New 2010 Monolithic Design concept features luxurious materials and a stylish, minimalist finish. Match your Blu-ray Disc to new BRAVIA TVs and Home Cinema systems, all with the same design
BRAVIA Internet Video gives you instant access to online content. Watch TV on your own terms with Catch Up TV services, and find your favourite internet videos with on-demand websites like YouTube and Dailymotion
WLAN ready to access content without wires - just add a USB WIFI dongle (available separately) and connect to your network at the touch of a button
Take charge with your iPhone: Control functions on your Blu-ray Disc player, view disc information and find related Youtube content all from the touchscreen interface
Super quick operation speeds: 3 seconds for boot up, 2 seconds tray eject and faster loading time
Watch Blu-ray Disc movies in Full HD 1080p and upscale your existing DVD collection
Find out more about your Blu-ray Disc title by searching the Entertainment Database Browser using Gracenote technology
£0.00 View Product
Sony DSC-HX1 Cyber-shot Digital Camera 9.1MP with 20x Optical Zoom
Step up to a new world of superlative image quality and professional features. Loaded with advanced functions, its the worlds first camera that teams Sweep Panorama, ultra-fast 10fps shooting and HD movie recording. Now it's easy to grab breathtaking wide-screen views of that landscape or city scene. Sweep Panorama mode shoots a high-speed burst of frames as you sweep the camera from side to side (or up and down!). Images are stitched together automatically by the camera to create one amazing panoramic image. A high-quality Optical Zoom lens gets closer to the action, letting you fill more of the frame with distant subjects.
Unlike digital zoom, youll get uncompromised image quality at all settings even high magnifications. Dramatic landscapes, architectural shots, interiors and even family scenes can produce disappointing results when a scene gets cut off at the edges. A wide angle lens lets you pack more into the picture without having to stand further back from the subject.
£0.00 View Product
Olympus FE-4050 12Megapixel Digital Camera - in many colours
High image quality and easy-to-use technology at unbeatable value. From strikingly clear images of people in motion to close-ups of distant subjects, do it all with the 12 Megapixel FE-4050 featuring a 4x wide optical zoom (27-108mm) and the Digital Image Stabilisation Plus. With battery charging via USB-cable while saving and organising images on the computer lack of power is never an issue. With a 6.9cm/2.7 inch LCD, AF tracking, i-Auto mode, Advanced Face Detection (for up to 16 faces), and an SD card slot, you get so much from this slim, lightweight compact. Even better than that, it has six Magic Filters (Fish Eye, Pop Art, Sketch, Pin Hole, and the Wedding and Rock) that let you unleash your creativity.
Black: £0.00 View Product
Red: £0.00 View Product
White: £0.00 View Product
Silver £0.00 View Product
Why not add a 4GB SDHC Card for under a tenner?
Why not add a 4GB flash card to your camera for under £10? You can also find a range of larger capacity cards up to 32GB at this link View flash cards
Safe and Secure
Memory Express is certified secure by Comodo, the world's leading authority on web security
Checkout and Order

You have items in your basket.

Checkout
Easy Shopping
We take payment by Paypal, Google Checkout and all major cards through our 100% secure servers.

Quick Delivery

We can often deliver overnight for existing account customers.
Any Questions?

We're always happy to help - you can call us on 020 8453 9700 or email sales@memory-express.co.uk
NB You do not need to log in or register to place an order. Logins are to our corporate purchasing system and for those customers with existing terms.
| | |
| --- | --- |
| Your email | |
| Your question | |
| Product | |