Defence Procurement at Memory Express
Your partner for IT procurement
Here at Memory Express we've been providing quality service to our military and defence industry clients since 1993. In that time we've built up a wealth of knowledge and experience that we hope will allow us to deliver for your projects, on time and on budget.
Easy to deal with
We go out of our way to be the easiest company for you to deal with:
Great pricing - great discounts for Defence Clients
Fast delivery - most of our range can be delivered next day or sooner
Honest lead times - if it's not in stock, we'll tell you how long your order will take and we'll keep you up to date.
Enormous range - over 200,000 products
Dedicated, experienced account managers - unlike so many other companies, all our staff have a great in depth knoweledge of IT. And if they don't know the answer to a query, they will know who will.
Easy to order - we accept Government Purchasing Cards, are fully integrated with P2P and accept all major credit and debit cards. We can also offer all UK Government clients 30 day terms and subject to status to defence contractors.
Enormous Product Range
We stock everything from Printers to Cables, Uninterruptible Power Systems to Servers and are proud to have one of the largest product ranges in our industry. We also have the UK's widest selection of matched memory upgrades for PCs, Laptops, Printers, Servers and Routers - if you can put memory in it, we can upgrade it.
Hard to find and obsolete parts
Although we have over 200,000 products on our system, we know that sometimes you'll need something that's so old or obscure that it's no longer listed. We boast a 90%+ record for finding hard-to-source and obsolete parts. Just ring us for more details or
email us
with your hard to find parts.
Presales Support
Not completely sure how to solve a problem or challenge in your IT department? Looking to reduce your spending on IT? Why not talk to our highly qualified Defence Specialists for free, vendor-neutral advice? Ring us now on 020 8453 9700
E-Procurement
We have a whole range of E-Procurement options available for you, but if and when you want to speak to a real person, our highly trained team are waiting for your call.
P2P - We are fully integrated with the Ministry of Defence's DECS P2P system and can accept Purchase Orders electronically.
Quotations - We can provide electronic quotations and proforma invoices that can be converted to orders using your GPC card.
T3 - Our online purchasing system, T3, can provide you with up to the minute product information, stock and ordering facilities as well as a full data-punchout capability. You can also import and export parts lists using common formats such as Microsoft Excel.
This page is part of T3 and you can explore using the menus above or download the user guide from this link - we've even set this page up so you can view some of our discounted defence industry pricing.
Budgetary Quotations
Our Defence Specialists are happy to provide indicative and budgetary pricing for your projects. Why not involve us from the start, and we will work with you from design to purchase to implementation.
High Encryption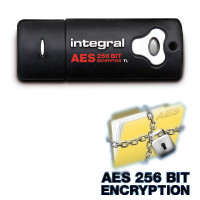 We know how important to all of us it is that high security information is kept secure. That's why we have a comprehensive range of FIPS-compliant IT storage devices - pen drives, disks and laptop encryption devices from a variety of top name brands including Memory Experts Safeboot, Integral and IronKey.
These solutions don't have to cost the earth either - Integral's Crypto range of FIPS compliant AES encrypted Pen Drives start from under £20 each - see http://www.mexpress.me.uk/t3/product.php?id=1073427
Safe and Secure
Memory Express is certified secure by Comodo, the world's leading authority on web security
Checkout and Order

You have items in your basket.

Checkout
Easy Shopping
We take payment by Paypal, Google Checkout and all major cards through our 100% secure servers.

Quick Delivery

We can often deliver overnight for existing account customers.
Any Questions?

We're always happy to help - you can call us on 020 8453 9700 or email sales@memory-express.co.uk
NB You do not need to log in or register to place an order. Logins are to our corporate purchasing system and for those customers with existing terms.
| | |
| --- | --- |
| Your email | |
| Your question | |
| Product | |