Hosted Solutions From Memory Express
Increasingly tight budgets and increased workloads mean that today's agile IT department is more pressed than ever. And with signoff for capital projects increasingly hard to come by, a solution is required to allow an evolving IT strategy without breaking the bank.
That's why we've introduced a range of Virtual Products - or MeViPs as we like to call them - to allow you access to the latest software and fastest hardware without the upfront capital outlay or management costs of acquiring servers and licensing in the conventional manner. At the same time, we can take a lot of the most painful maintenance off your plate freeing you to deal with projects.
Our platform guarantees the security of your data through replication of your virtual environment through to a geographically separate, second UK data centre. This way we consistently achieve 100% uptime and can guarantee the resilience of our platform.
Hosted Exchange 2010 MeViP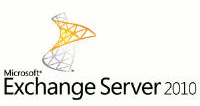 Utilising our multi-tenanted platform, we can provide a price per user model for 25GB Exchange 2010 mailboxes, reducing your overheads whilst not compromising on the service your receive. All of our email solutions come with Blackberry, iPhone and Windows Mobile enabled so you can be sure of an easy transition. Convenient auto archiving and 'email anywhere' features will ensure you're never left without your critical email systems and the monthly cost removes the need for expensive servers.
Standard price is £9.99 per user per month
Hosted SharePoint 2010 MeViP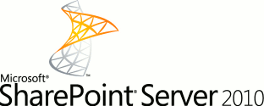 Memory Express also provide dedicated document management and CRM tools through the Microsoft product set. No matter what size your organisation, we can provide you with a tailored solution. Microsoft SharePoint 2010 enables users to safely and securely access their documents which are all backed up. Permission groups can be set and documents can be checked in and out to enable monitoring and tracking of new versions. SharePoint is the ideal solution for all of your document management needs.
Standard price £20 per user per month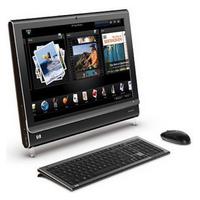 Virtual Desktop MeViP
Looking for a VDI solution? With our Citrix Xen App desktop as a service solution, we can deliver a virtual desktop, held in the cloud. Access your documents from anywhere and guarantee the security of your critical data. All Virtual Desktops come with Windows 7 and Office enabled.
Fully featured systems £59 per month
Hosted VoIP MeViP

Critical communications are vital for any business. Our hosted VoIP solution enables our online PBX system to control and manage your calls. Calls between users are free regardless of geographical location and the solution comes with a fixed, low cost call tariff. Prices start from as little as £5 per user per month with the options to bundle on intelligent switchboards, conference rooms as well as a wide range of enterprise features.
From £3 per line per month
Rent-a-Server MeViP
We can rent virtual servers hosted on our infrastructure for production, development or testing use, from single CPU core and a few gigs of RAM through to a virtual behemoth suitable for hosting the largest of corporate databases. Ideal for investment in new services where you don't have the budget to acquire hardware now, we can even help you transition to or from physical servers as and when required.
From £100 per month
Offsite Backup MeViP
We can provide a hosted, off-site environment for backup and disaster recovery to meet your needs, supporting a wide range of backup products - or if you need a new backup solution, we can recommend one that fits your requirements.
From £100 per month
Hot Spare and Hybrid Backups MeViPs
Sometimes you need the ultimate in uptime whilst retaining control of your services in house. We can provide online, hot spare servers for your vital applications, replicated in real time or overnight as you see fit, including Exchange, Sharepoint and File servers to our secure off-site locations.
From £100 per month
For more information about any of these services, please don't hesitate to get in touch.
Safe and Secure
Memory Express is certified secure by Comodo, the world's leading authority on web security
Checkout and Order

You have items in your basket.

Checkout
Easy Shopping
We take payment by Paypal, Google Checkout and all major cards through our 100% secure servers.

Quick Delivery

We can often deliver overnight for existing account customers.
Any Questions?

We're always happy to help - you can call us on 020 8453 9700 or email sales@memory-express.co.uk
NB You do not need to log in or register to place an order. Logins are to our corporate purchasing system and for those customers with existing terms.
| | |
| --- | --- |
| Your email | |
| Your question | |
| Product | |