700D3 MAGENTA DEVELOPER UNIT
Not allocated > Not allocated

Lexmark

Part Code:
70C0D30
Fastfind:
22P6R5M

Checking stock...

More info

For most items we attempt to show realtime stock information either from our own warehouses or those of the vendor. Occasionally this can be up to an hour behind depending on the systems employed.

From all sources, we have immediate access to a total of 6 of this item. If this is greater than the number shown in the product information box, please contact us for more information as price may vary.

URN:
3143926
UNSPSC:
0
Price:

£

42.65

Add to cart
£51.18 inc VAT




Additional images (Click to expand)

No additional images.

Save PDF Datasheet
Similar products
Ask a question


Features
Specification
Information
We have very limited data about this product. Please contact us from more information.
Safe and Secure
Memory Express is certified secure by Comodo, the world's leading authority on web security
Checkout and Order

You have items in your basket.

Checkout
You could also consider
---
---
---
---
---
AMD A6 Series Dual Core (A6-6400K) 3.9GHz Accelerated Processing Unit (APU) 1MB with Radeon HD 8470D Graphics Card (Black Edition)
---
---
---
---
Akasa FC.TRIO AK-FC-07BK 3 Channel Fan Controller with Temperature Monitoring and Alarm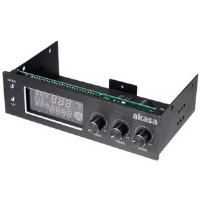 ---
NB You do not need to log in or register to place an order. Logins are to our corporate purchasing system and for those customers with existing terms.
| | |
| --- | --- |
| Your email | |
| Your question | |
| Product | 700D3 MAGENTA DEVELOPER UNIT |